Welcome To Buster's Sports Bar & Restaurant In Ogdensburg, New York.
Open Sunday - Thursday from 11am - 8:30pm, and Friday and Saturday from 11am - 9pm.
Busters Sports Bar & Restaurant in Ogdensburg offers a family-friendly atmosphere, cold drinks, great food and the best darn salad bar in the North Country! From our delicious Zings and burgers to our wide range of appetizers and homemade desserts, Buster's is one of Ogdensburg's premiere dining locations. When you're hungry and you want delicious food at a great price, come on over to Busters!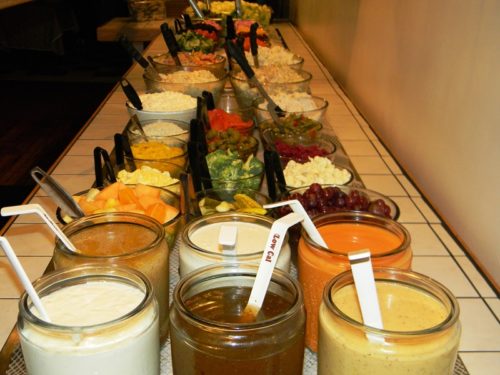 Busters Is Home Of The Best Salad Bar In The North Country!
With the freshest vegetables, fruits and salad fixings this side of the St. Lawrence River - Buster's Salad Bar boasts twenty feet of mouth-watering, good-to-eat food! Perfect for your lunch hour or as part of your next family dinner, our salad bar offers something for everyone. Stop into Buster's Sports Bar and Restaurant in Ogdensburg and see why our salad bar is the best in Northern New York! Start off with your choice of Iceberg Lettuce, Romain Lettuce, or Spring Mix and then add your favorite fixins!
Carrots, Cucumbers, Cheddar Jack Cheese, Black Olives, Celery, Snow Peas, Eggs, Pepperoni, Fresh Fruit, Cauliflower, Broccoli, Sunflower Seeds, Sundried Tomatoes, Tomatoes, Onions, Ham, Cottage Cheese, Potato Salad, Macaroni Salad, Cole Slaw, Seafood Salad and Pasta Salad ... and more items that we probably forgot to list here!
Available Salad Dressings include French, Thousand Islands, Italian, Bleu Cheese, Ranch, Fat Free Raspberry Vinegrette, Lite Italian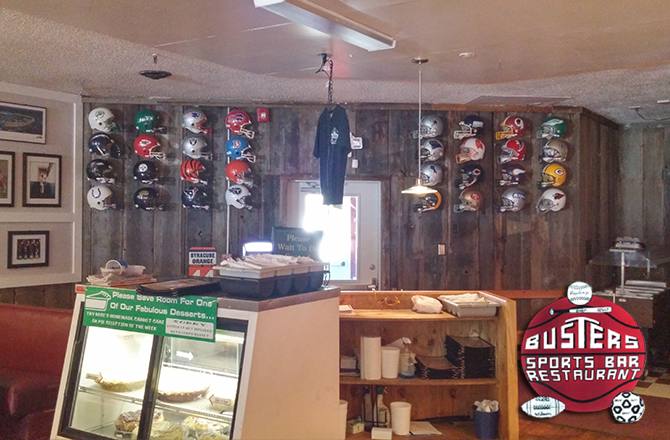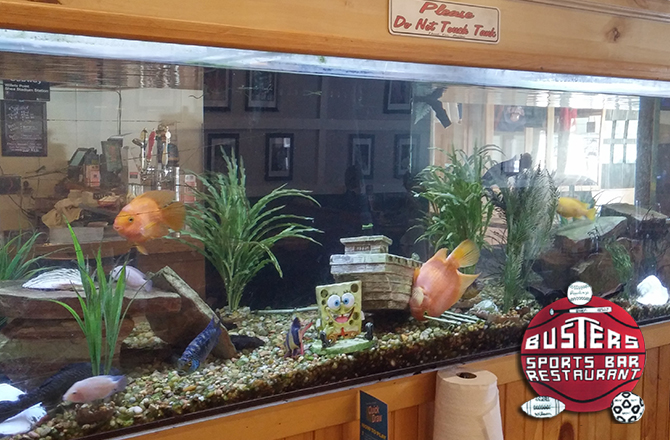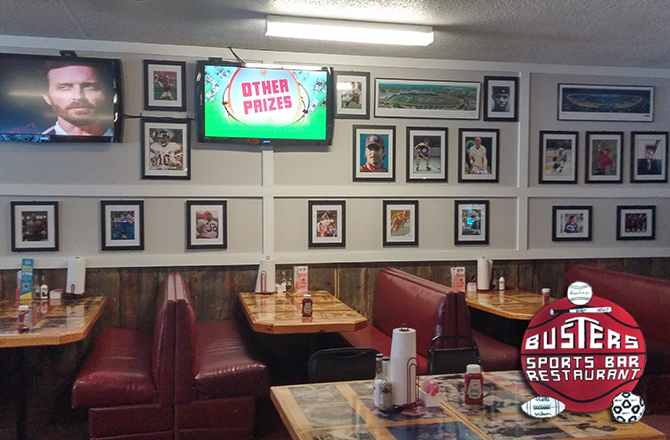 Canadian Customers, Enjoy A Free Bridge Pass!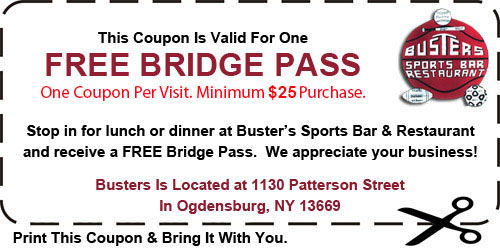 Joining Us For Lunch or Dinner? Make a Reservation!
Busters Sports Bar & Restaurant
1130 Patterson Street Ogdensburg, NY 13669